Top-Rated Gutter & Leaf Guards Brooksville, FL
Protect your home and save time and money on maintenance by installing our high-quality gutter guards – get a free quote today!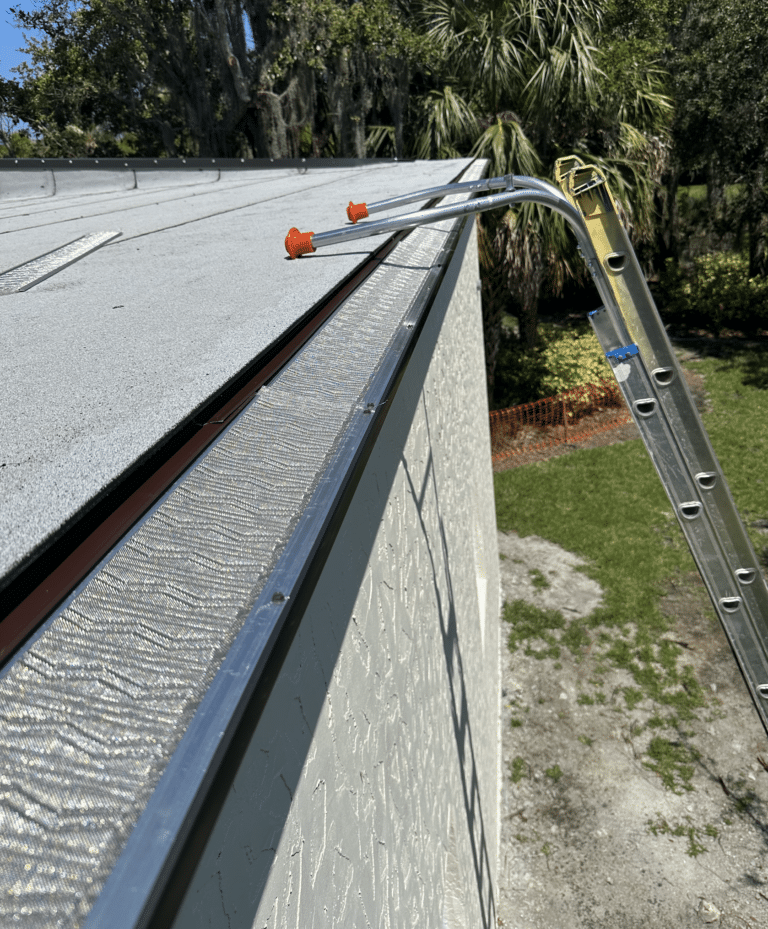 Protecting Your Gutters with Superior Gutter Guards in Brooksville FL
Greater Gutters has got you covered
Welcome to Greater Gutters, your premier destination for top-of-the-line gutter guards in Brooksville, FL. We understand that maintaining your gutters can be a tedious and time-consuming task. Brooksville's warm and humid climate attracts abundant foliage, making leaf debris and other obstructions a common challenge for homeowners. 
Clogged gutters not only disrupt the proper flow of rainwater but also create an environment conducive to water damage, mold growth, and insect infestations. Gutter guards serve as an indispensable solution, preventing leaves, twigs, and other debris from accumulating in your gutters, reducing the need for frequent cleaning, and ensuring optimal water flow.
With our superior gutter guards, you can bid farewell to the dangerous task of climbing ladders to clean your gutters, as our systems act as a reliable barrier, keeping unwanted debris out while allowing water to pass through seamlessly. Protect your gutters and your investment in your home with Greater Gutters' efficient gutter guard installation service.
Optimal Gutter Protection for Brooksville Homes
Leaf guards have become the go-to choice for homeowners in Brooksville seeking optimal gutter protection. Our leaf guard systems are expertly designed to prevent leaves and debris from entering your gutters, significantly reducing the risk of clogs and overflows. With Greater Gutters' leaf guards, you can rest assured that your gutters will remain debris-free, allowing rainwater to flow smoothly away from your home.
Our leaf guard solutions are carefully selected for their durability and resilience, ensuring they can withstand Brooksville's various weather conditions. By choosing our leaf guards, you're making a long-term investment in your home's protection and overall maintenance, saving time and money on frequent gutter cleanings.
At Greater Gutters, we take pride in our meticulous gutter guard installation process. Our team of skilled professionals will assess your Brooksville home's unique needs, taking into account factors such as roofline, tree coverage, and local weather patterns. This information allows us to recommend the most suitable leaf guard system for your property. During the installation, our experts will precisely fit the leaf guards to your gutters, ensuring a seamless integration that complements your home's aesthetics. Our goal is not only to provide effective gutter protection but also to enhance the visual appeal of your Brooksville residence.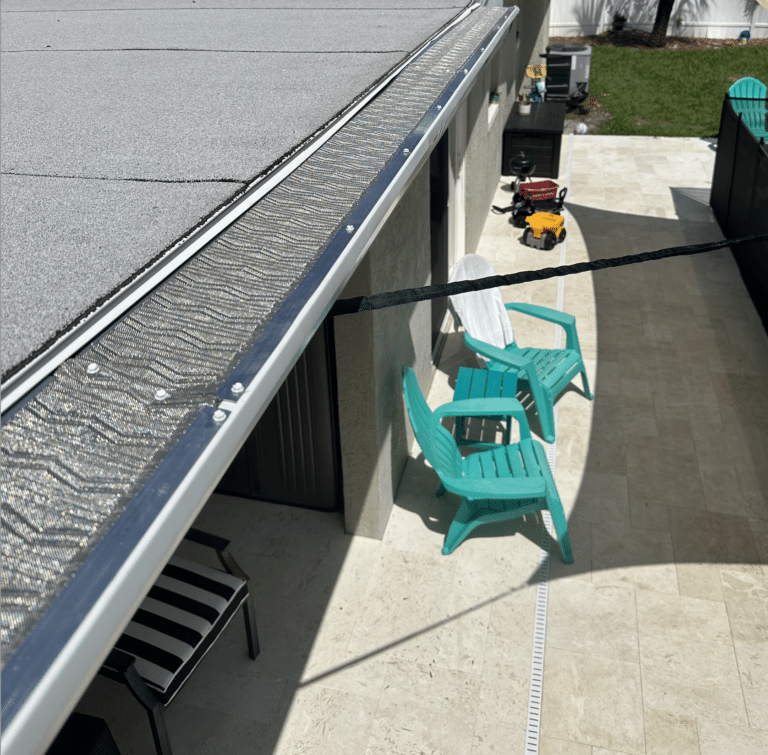 your Satisfaction guaranteed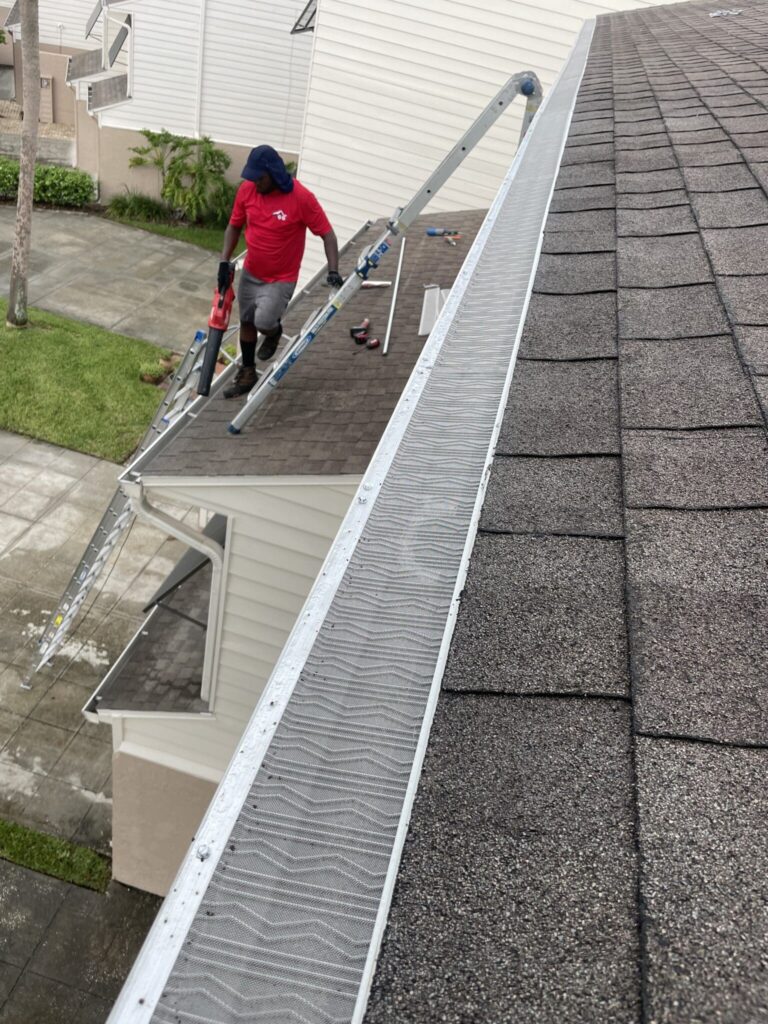 The Benefits of Leaf Guards for Your Brooksville, FL Home
Greater Gutters is all you need
Choosing leaf guards for your gutters offers numerous benefits beyond the obvious protection from debris. By reducing clogs and blockages, leaf guards help maintain the proper water flow, preventing water from overflowing and causing potential damage to your home's foundation and landscaping. Additionally, our leaf guards act as a barrier against pests, preventing them from nesting in your gutters and causing further damage.
Leaf guards also contribute to the longevity of your gutters by reducing the wear and tear caused by debris accumulation. By minimizing the need for regular gutter cleanings, you not only save time and effort but also extend the lifespan of your gutter system. By partnering with Greater Gutters, you are choosing a company that values customer satisfaction and takes pride in enhancing the functionality and aesthetics of your home. Our leaf guards are sourced from reputable manufacturers, guaranteeing the highest quality and performance.
Schedule Your Expert Gutter Guard Installation Today
Greater Gutters is all you need
Don't let clogged gutters and water damage compromise the beauty and functionality of your Brooksville home. Schedule your expert gutter guard installation today with Greater Gutters and experience the ultimate peace of mind. Our team of skilled professionals is committed to delivering top-tier craftsmanship and personalized service, ensuring that your gutter guards are flawlessly installed and perform optimally for years to come.
With our range of high-quality materials, including aluminum, stainless steel, copper, vinyl, and micro-mesh options, you can select the perfect gutter guard solution that fits your home's specific needs and budget. Our efficient gutter guard systems effectively prevent leaves, debris, and pests from clogging your gutters, allowing rainwater to flow freely and protecting your home from water damage. Trust Greater Gutters for unrivaled craftsmanship, premium materials, and superior protection. Invest in the longevity of your gutters and experience a worry-free home maintenance journey with Greater Gutters.