Top-Rated Gutter & Leaf Guards Spring Hill, FL
Protect your home and save time and money on maintenance by installing our high-quality gutter guards – get a free quote today!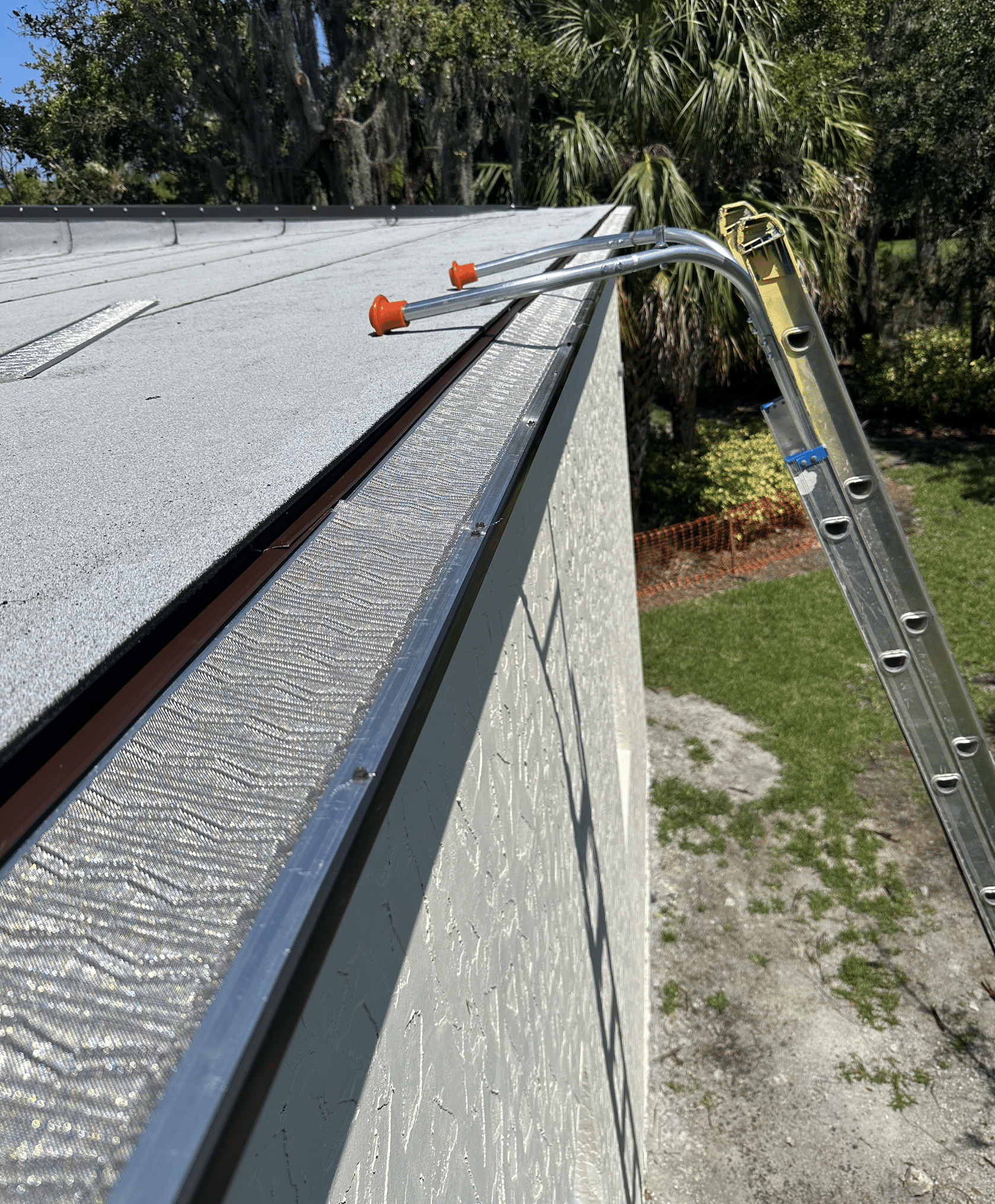 Gutter Guards Spring Hill, FL: Keeping Your Roof Looking Great!
Greater Gutters has got you covered
Spring Hill is a serene suburban community that captivates residents and visitors with its natural beauty and tranquil atmosphere. Situated in Hernando County, this charming city offers a perfect blend of idyllic landscapes and modern amenities.
One of the city's defining features is its abundance of lush greenery, dotted with oak trees and pine forests. Residents of Spring Hill delight in the peacefulness of their surroundings, where nature's beauty is just a step away. With numerous parks, nature reserves, and hiking trails, outdoor enthusiasts can explore the area's flora and fauna while basking in the year-round warm weather. Spring Hill is also renowned for its vibrant community spirit. The city hosts various events and festivals, promoting a strong sense of togetherness among its residents. From lively farmers' markets to cultural celebrations, there's always something for everyone to enjoy.
In Spring Hill, FL, gutter guard installation offers homeowners a proactive solution to protect their gutters from debris and leaves, ensuring optimal water flow and preventing clogs. With the city's lush landscapes and warm climate, gutter guards in Spring Hill, FL play a vital role in maintaining clear and efficient gutters year-round. By blocking debris from entering the gutters while allowing rainwater to flow freely, our gutter guards in Spring Hill help preserve the integrity of homes, safeguarding against potential water-related damages. With Greater Gutters' expert installation services, Spring Hill residents can enjoy the peace of mind that their gutters remain well-protected, reducing the need for frequent maintenance and enhancing the longevity of their homes.
Premium Materials for Greater Protection!
Greater Gutters offers a selection of premium options to suit various needs. Stainless steel stands out for its durability and resistance to corrosion, providing unmatched protection against harsh elements. For a lightweight yet reliable choice, our aluminum leaf guards in Spring Hill, FL offer rust resistance and affordability. Homeowners seeking elegance can opt for copper guards, which develop a distinct patina over time while effectively preventing debris buildup. For specialized protection against small debris like pine needles, micro-mesh guards feature tightly woven screens. Lastly, vinyl guards provide an affordable option for homeowners on a budget, offering basic protection against larger debris.
Each material is chosen for its quality and performance, ensuring that your gutters remain clear and efficient, and protected from potential water damage. With Greater Gutters' wide selection of premium leaf guard installation materials, you can have peace of mind knowing your Spring Hill home is well-protected with lasting beauty and functionality.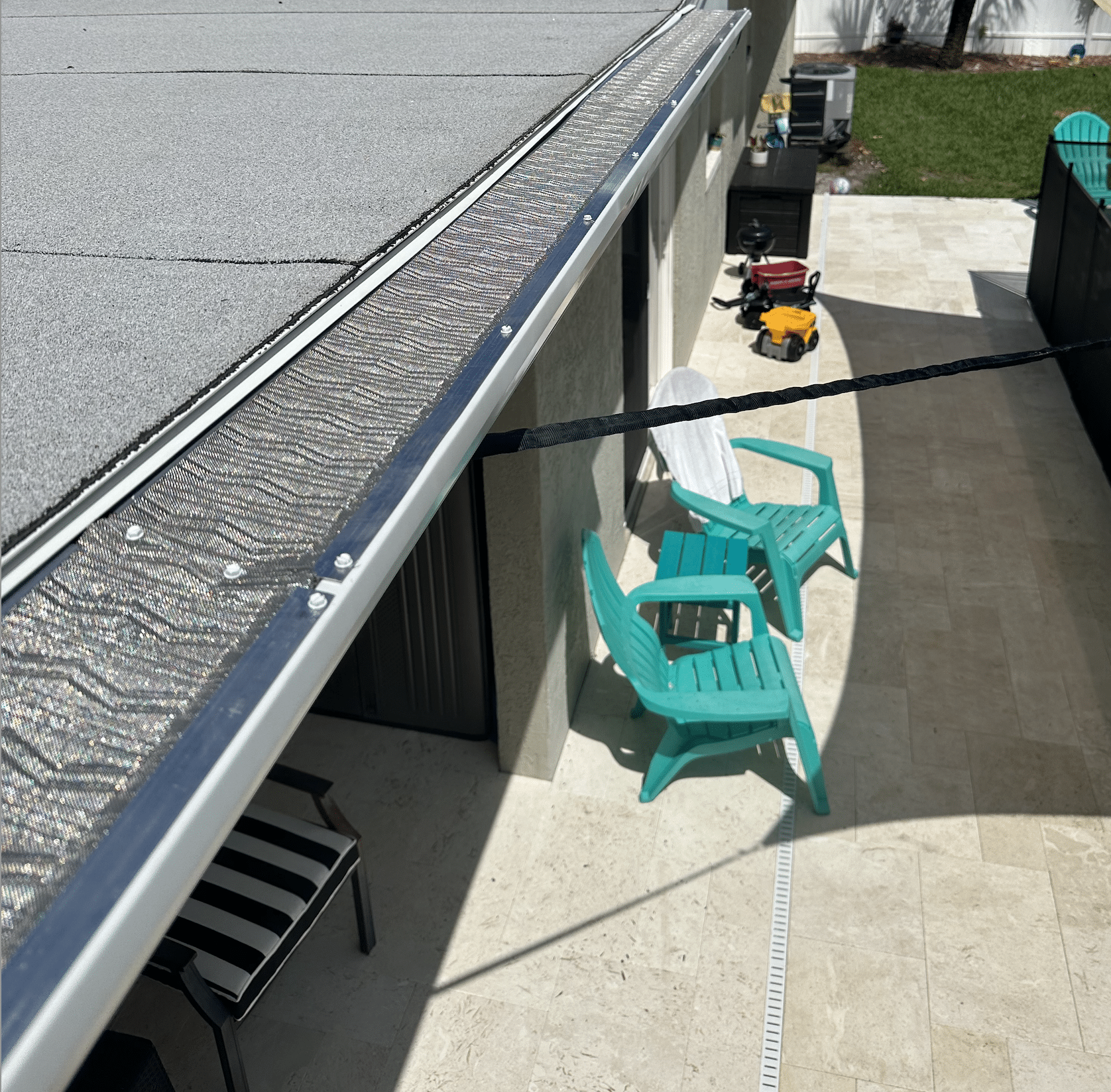 your Satisfaction guaranteed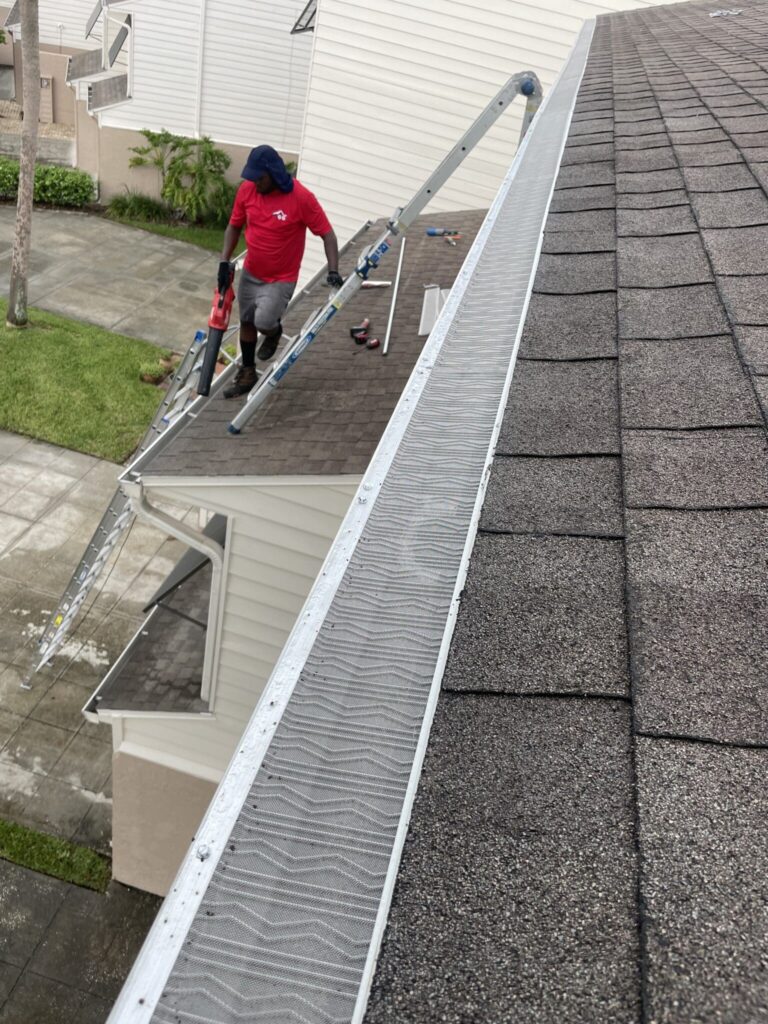 Quick and Convenient Installation Times
Greater Gutters is all you need
At Greater Gutters, we understand that the installation process can be a significant concern for homeowners in Spring Hill. That's why we offer worry-free installation services, designed to provide you with peace of mind throughout the entire process. Once we have determined the best gutter leaf guards for your Spring Hill, FL home, our installation process begins. With years of experience in the industry, our team ensures a precise fitting and secure attachment of the leaf guards to your gutters. We take meticulous care to ensure the guards seamlessly integrate with your gutter system, enhancing both protection and aesthetics.
Throughout the installation, our professionals maintain a clean and tidy work environment, respecting your property as if it were their own. After the installation is complete, we conduct a thorough inspection to ensure everything is functioning optimally and meets our stringent quality standards. Our teams will work around your schedule to take the worry and hassle out of installing gutter leaf guards in Spring Hill, FL!
Call Today for a Free Gutter Guard Installation Quote!
Greater Gutters is all you need
Don't let concerns about the cost deter you from experiencing the benefits of efficient gutter guard installation in your Spring Hill home. At Greater Gutters, we offer a hassle-free solution to help you make an informed decision. Simply call us today for a free gutter guard installation quote, and our friendly team will be more than happy to assist you. When you reach out to us, our experts will schedule a convenient time to visit your property and conduct a thorough assessment of your gutter system. We take the time to understand your requirements and discuss the various leaf guard options available to you.
Take the first step towards worry-free gutter protection by calling us today for your free gutter guard installation quote. With Greater Gutters, you can trust in our expertise, top-tier materials, and exceptional service to safeguard your Spring Hill home and enjoy peace of mind for years to come.