Top-Rated Gutter & Leaf Guards St. Petersburg, FL
Protect your home and save time and money on maintenance by installing our high-quality gutter guards – get a free quote today!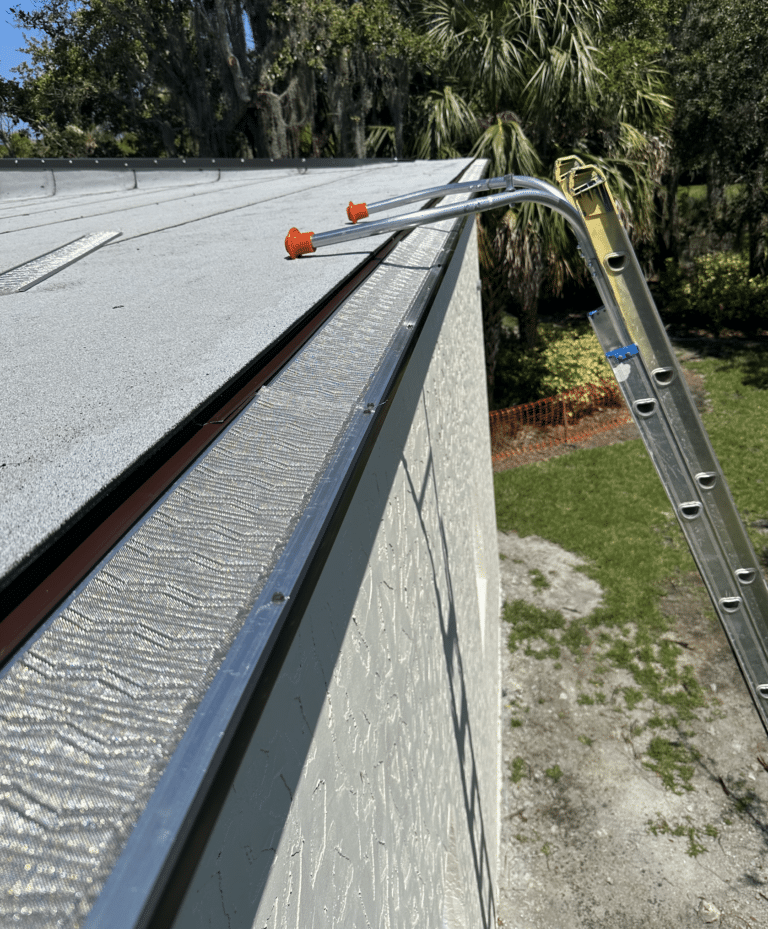 Shield Your Gutters with Unbeatable Expertise and Quality Gutter Guards in St. Petersburg, FL
Greater Gutters has got you covered
St. Petersburg, Florida, is a coastal paradise that offers residents a delightful blend of beachside charm and cultural sophistication. Known for its breathtaking Gulf Coast beaches, thriving art scene, and endless recreational opportunities, St. Petersburg is a haven for those seeking a lifestyle enriched by natural beauty and cultural experiences. With its year-round warm and sunny climate, St. Petersburg invites you to explore its outdoor wonders, from lounging on sandy shores to kayaking along serene waterways. As you embrace the coastal paradise that is St. Petersburg, it's essential to safeguard your home from the challenges that come with tropical foliage and seasonal downpours.
Residential gutter guards in St. Petersburg, FL offer a proactive solution to protect your gutters from leaves, twigs, and debris. We ensure they remain clear and efficiently channel rainwater away from your home. Additionally, gutter guards act as a barrier against pests and critters that may seek refuge in clogged gutters. By eliminating nesting opportunities, gutter guards help prevent potential damage caused by pests and reduce the risk of infestations.
Embracing gutter guards in St. Petersburg, FL is not only an investment in preserving the aesthetic appeal of your St. Petersburg home but also a testament to responsible homeownership. Let Greater Gutters be your trusted partner in safeguarding your home with efficient gutter guard solutions. With our unrivaled craftsmanship and dedication to excellence, we ensure your gutters remain pristine, protecting your investment and enhancing the overall value of your St. Petersburg residence.
Shield Your Home from Water Damage and Maintenance Hassles with Gutter Leaf Guards in St. Petersburg, FL
Rainwater, if not adequately managed, can lead to various issues such as water seepage, mold growth, and foundation damage. Gutters play a critical role in directing rainwater away from your home, preventing pooling around the foundation, and avoiding potential soil erosion. However, gutters can become susceptible to clogs caused by leaves, debris, and dirt. That's when leaf guards in St. Petersburg, FL make all the difference.
Our residential gutter leaf guards in St. Petersburg, FL offer a practical solution by effectively blocking debris from entering gutters while enabling smooth water flow. This safeguard ensures that rainwater is efficiently channeled away from your home, protecting it from water-related damage. By keeping gutters clear of debris, gutter guards also play a significant role in reducing the need for frequent gutter cleaning and maintenance. With our professional gutter leaf guards in St. Petersburg, FL homeowners can avoid the hassle of clearing out clogged gutters.
Gutter guards are available in various designs, including mesh, micro-mesh, screen, and solid surface options. Each type is tailored to block specific debris sizes while allowing water to flow freely into the gutters.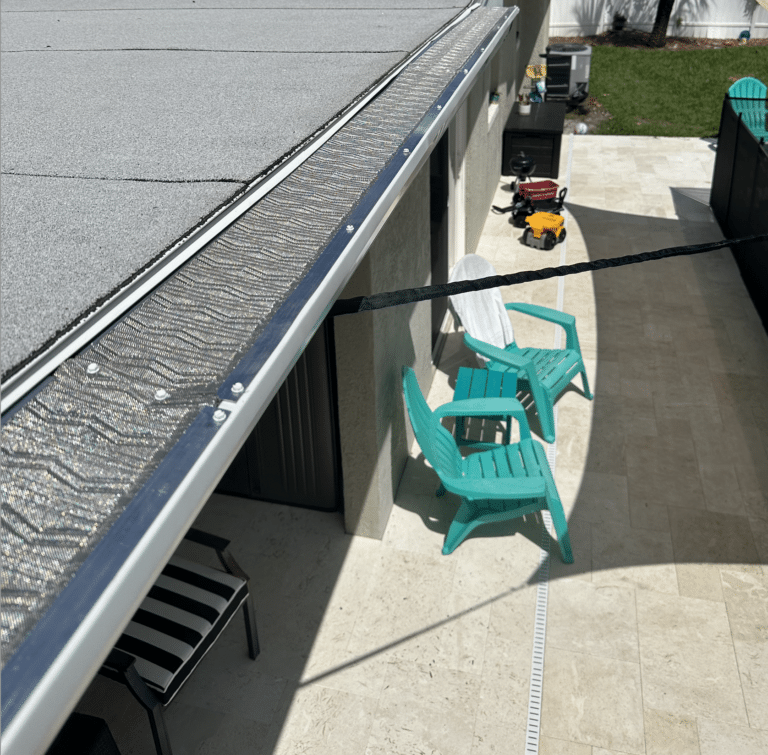 your Satisfaction guaranteed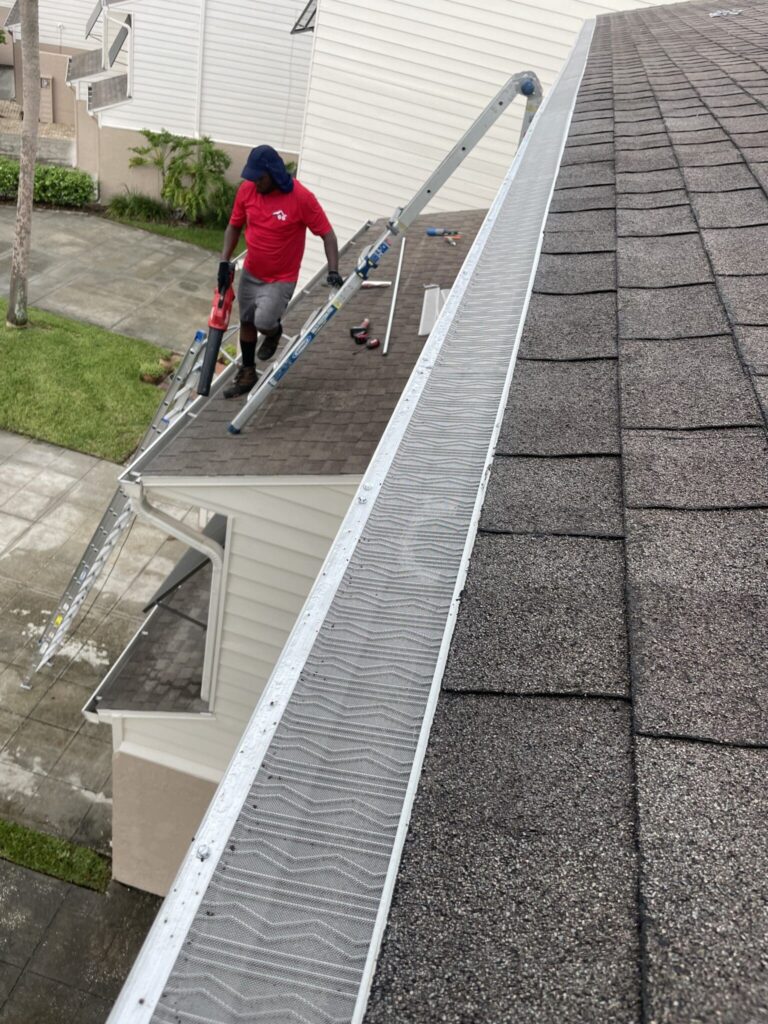 Protect Your Home: Professional Gutter Guard Installation in St. Petersburg, FL
Greater Gutters is all you need
At Greater Gutters, we prioritize delivering expert gutter guard installation that guarantees your satisfaction. Our team of skilled professionals handles each installation with meticulous care and precision.
Our gutter guards in St. Petersburg, FL offer a durable and stylish solution for protecting your home from water damage. With our custom-fit gutters, we ensure that your property is safe from costly water damage caused by heavy rainfall or downpours.
We begin by conducting a thorough assessment of your gutters and property, considering factors such as roofline, tree coverage, and weather patterns unique to St. Petersburg. Based on our assessment, we recommend the most suitable leaf guard gutter protection that perfectly fits your home's needs.
During the installation, our experts ensure the precise fit of the leaf guards to your gutters, effectively blocking leaves and debris from entering. With our gutter guards in St. Petersburg, your gutter guard system blends effortlessly with your gutters, enhancing both protection and aesthetics.
Searching For Long-lasting Leaf Guard Protection in St. Petersburg?
Greater Gutters is all you need
St. Petersburg's proximity to the Gulf Coast exposes homes to salty air and occasional tropical storms. To withstand these challenges, our gutter guard systems are crafted from high-quality and durable materials. We offer a selection of options, including aluminum, stainless steel, and copper, each known for its resilience and ability to endure the coastal climate.
Aluminum gutter guards offer a lightweight and corrosion-resistant solution, ideal for St. Petersburg's humid environment. Stainless steel guards provide unmatched durability, are resistant to rust, and are capable of withstanding harsh weather conditions. Copper guards add a touch of sophistication, developing a striking patina over time, while offering long-lasting protection.
Experience the Greater Gutters difference in St. Petersburg, FL, and schedule your complimentary consultation today. Let us elevate your home with our efficient gutter guard installation service, safeguarding your gutters and protecting your investment. Trust us to ensure your St. Petersburg residence remains a sanctuary of comfort and charm, shielded from the elements and ready to withstand the coastal climate with optimal gutter protection.